Know WHO you are working with when you sell diabetic test strips!
Posted by in
Uncategorized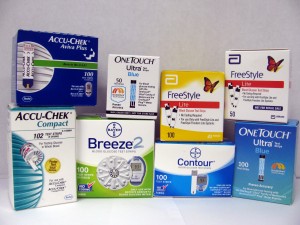 We, here at Test Strip Search, love this business and love our customers.  We will always treat you exactly how we wish to be treated when dealing with anybody or any company.  We HATE hearing bad stories about our competitors because those stories make people leery to trust anyone in this business.  We recently found this statement on one of our competitor's websites:
We are resellers of test strips.  We pay as we sell.  We pay in 45-60 business days.  No Calls.  Only email/mail/fax.  Our pricing and terms/conditions are changing.  Visit xxxxxxxx.com for updated versions.
YUCK!  Who wants to send off their product and not get paid for 2 months!  Who wants to deal with a company they cannot reach by telephone! Who wants to be subject to changing rules on a website.  This is NOT good business!  Please make sure you deal with only reputable folks in this business and in all businesses.  Read the fine print and email or call to see how quickly you get an answer.
At Test Strip Search we ALWAYS:
1.)  Pay within 24 hours of receiving your strips.  We pay on each and every box that arrives to our office within 24 hours.  There have been times we have had to stay well into the evening to accomplish this.  It doesn't matter to us, though, YOU come first!
2.) Answer our phone.  You will almost always get a live person on the phone when you call.  We actually answer our phone into the evening and on the weekends as well.  Our office is open on Saturdays to service you.  If you happen to get our voice mail, you will hear back from us quickly!
3.) Provide excellent service.  Check out our rating at the BBB–after 5 years we maintain an "A" rating.  We work hard to keep every customer happy.
Know WHO you are working with whenever you sell test strips or anything else.
At Test Strip Search we promise you will have an excellent experience!
Wendy
Related posts:
You can follow any responses to this entry through the RSS 2.0 You can leave a response, or trackback.