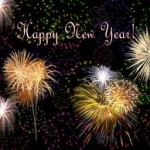 Happy 2012 to all of our clients and friends!
YEAH–2012 is here! Many thanks to you, our clients, for a great 2011.
Test Strip Search was able to provide diabetic testing strips and diabetic supplies to thousands of customers throughout 2011. We work hard to help diabetics get the supplies they need.
We appreciate your support. Our goals for 2012 are simple.
We will continue to work at being the #1 web site to sell your diabetic supplies.
We will provide fast, professional and ethical service and ensure that we "say what we do and do what we say!" We want our customers to come back again and again and in order to do that we must make every aspect of their experience EXCELLENT. We will continue to be the kind of business people tell their friends about–referals are the highest compliment.
Many thanks for using Test Strip Search to sell your extra diabetic test strips. Your suggestions and comments are always welcome.
Related posts:
You can follow any responses to this entry through the RSS 2.0 You can leave a response, or trackback.