Testimonials
Testimonials from a few of the 6,000+ clients who sell diabetic test strips to us…
September 2015:

"I am so grateful that Test Strip Search was there for me when my wife got sick and we needed extra money to buy food. Selling the extra strips we did not use made it possible to make it through a very hard time."
- Paul M.
Ramona, CA
"I like Test Strip Search because they help people who can't afford to buy their testing supplies and it puts a little money in my pocket."
- Eugene C.
"I love using TSS because it's fast, easy and dependable! I always know I'm getting the best price and the best service!"
- Moira S.
Clarion, PA

"Hi, my name is Monica. Sending my test strips helps me know that helping people makes a better difference in my self conscious and makes me feel a lot happier that it could save a person's life."
-Monica
Why I Like Test Strip Search
(Haiku)
Very friendly staff
Provides labels and boxes
Knowledgeable girls
Quick turn around time
Call to tell me they got box,
Check is in the mail 
I wanna thank you
For helping me help others
Diabetes sucks
You have God's blessing
Providing medical needs
For diabetics 
It's healing to help
So many people need you
Keep up the good work.
Hey Test Strip Search girls
I sure could use the money.
Live on fixed income.
- Lisa N.
I just want to thank you for helping me, help you, help others. I work with Test Strip Search monthly, each month I receive a phone call stated my strips have reached the office and my check will be leaving the next morning. What they do is just exceptional as I do depend on that check. Keep up with the positive work you do as always, it's a pleasure doing business with your all.
- Lisa
SEPTEMBER WINNER
As a diabetic who recently lost over 100 pounds. I no longer need to test as often as before, and find myself with extra supplies. Passing my extra test strips along gives me a warm and fuzzy feeling, because I know I am helping someone less fortunate than myself. Amen to Test Strip Search for doing this deed as a win-win for all.
- Gary C.
August 2015:
My name is Shaiann.  I have been sending my test strips to your company for a while now. I like how easy it is and how your company supplies a paid shipping label. I like being able to help other people who can't afford test strips. I always have unused test strips and I like being able to help someone who can't afford the test strips.
–Shaiann H.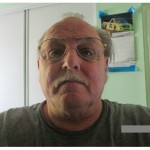 The reason I like Test Strip Search is because there is no nonsense approach as there are at other companies that say things and make you jump through many hoops to qualify for them to send you remuneration and ask too many personal questions, which is not acceptable. The head of Test Strip Search, Wendy Carrier and her staff are so pleasant to talk to and they are very competitive price wise. The turn around is quite quick, and they respond to you immediately when they receive your shipment of test strips. You should have no fear or hesitation to send your extra test strips to them.
I tried another company after talking to an individual from another competitor. I was very skeptical of his company and did more research and came up with that this person was a real unprofessional and did nothing to answer my questions. I asked them to verify the information they showed on their website, which they could not do.
SO PLEASE DO NOT SEND YOUR STRIPS TO ANYONE ELSE UNTIL YOU CALL WENDY CARRIER AND OR HER STAFF BEFORE YOU ARE TAKEN ADVANTAGE OF BY SOME OTHER COMPANY.
P.S. If requested Wendy and her crew will send you a box to mail your test strips in and a postage paid label to make it convenient for you to mail from home. Just pack it up, attach the label, and hand it to your mail person when they deliver your mail. It's that easy.
P.S.S.    ALSO, THIS IS A LONG RANGE ACQUAINTANCE — I BEING IN CALIFORNIA AND WENDY AND CREW IN INDIANA. ALSO WHEN THEY RECEIVE THE STRIPS THEY USUALLY  HAVE A 3-5 DAY TURN AROUND FOR A CHECK, MONEY ORDER, WHICH EVER YOU PREFER. I HAVE BUILT A REAL FRIENDSHIP AND TRUST WITH THIS COMPANY AND SO SHALL YOU.
–Joe L.
July 2015
Dear Lisa,  Nice talking with you.  The way you do business is really a glimpse of a time when honor and fairness and truth were the most important things.
Sincerely, Julia R. Pasedena CA
Hello everyone,
I hope your day is swell.  I'm sending a brand new accu-chek aviva monitor also 9 boxes of strips.  I again want to thank you for all the love you give to my family.  I truly appreciate everything. We are getting ready to move so all the money I can save up helps.  You all are amazing.  Thank you very much.
Katherine P Belen, NM
May 2015:
Hi Wendy Carrier, Hi Kendall,                      

Thank you very much. I did receive payment for my test strips as you had promised. I am thoroughly amazed by how fast it was to get paid for sending you my extra testing supplies. I know that they will be put to good use by someone in need of them instead of just sitting around on a shelf in my house waiting to be used or discarded. I am happy with your service and look forward to doing business with you in the near future. Take care and have a wonderful day.
I have to admit I was very skeptical at first about sending you my extra testing supplies but now, whatever doubt I had about 
teststripsearch.com
 is no more. I will most assuredly be doing future business with 
teststripsearch.com
 from this moment on.
Sincerely,
John C.
February 2015:
Thank you so much for all your kindness towards myself and kids.  I love this company and you all have helped myself and kids in our time of need.  We just want you all to know we appreciate all of you.  Thank you for everything.  Have a wonderful day and week.
Katherine P.,  Belen, NM
December 2014:
We received a bunch of holiday cards from our customers this year—thanks!  This marks our fifth year in business and we are so grateful for the many blessings we have and are able to share with our customers and our community.
Have a nice holiday!  Linda D,  Pittsburg, PA
To everyone at Test Strip Search: 'Tis the season to be jolly!  Lisa P., Lansing, MI
Merry Christmas and Happy New Year!  Lucinda M., Tremont, PA
Thank You!  Marie S., Brester, MA
Wendy, Thank you for doing business.  The money is useful to pay rent.  Angela F., Toledo, OH
Happy Holidays to all!  Mary S., Hamburg, NY
Hello, we wanted to thank you for your kindness.  You guys are amazing and in no way had to send two $5  McDonalds gift cards for my boys.  They were thrilled.  I took them after school to get goodies and they had a smile from ear to ear.  Thank you a million.  That was the nicest and most generous thing anyone has done for my kids.  Thank you very much.  You guys are truly amazing in every way.  God bless you all.
Theresa T., Palatka, FL
Hey guys!  We hope your'e all doing well at the end of this year.  Wonderful holidays coming up and it looks like it will be a cold winter.  Please be safe in all your travels and keep peace in your hearts.
Louis O., Cinnaminson, NJ
September 2014:
Hello I been  going to test strip search  for my 2nd time around awaiting payment any day. My question is how much  for stop smoking products>
I'm loving this company so much. Its a very honest upfront company  I have referred 6 of my friends they also love it.
Theresa T.
March 2014:
Dear Friends,
I hope this package finds you all in good health and light spirits.  I wanted to let you know how happy I am that we found your company just when we needed you most. We've fallen on a rough patch, as some people do.  But thanks to you folks we can start to make ends meet.  Enclosed please find our test strips.  If you could please send the remainder of the payment to…. Thank you, again, for being such wonderful people and helping our family.  Take care and know that you are all in our prayers, thoughts and hearts.
Sincerely,
Louis O., New Jersey
Dec 2013:
Thank you ladies for having a heart of gold and helping elderly people.  God Bless your sweet and thoughtful hearts.  I 'm very glad to be of some help.  Have a Merry Christmas and a healthy, happy new year.
Jeannette A., Lexington, KY
Nov 2013:
Wendy,
I have worked with you three times now and each and every transaction has been smooth and fast.  I am so grateful for what you and your ladies do and the extra money always comes in handy!
Lisa S., Elkart, IN
Oct 2013:
I appreciate the ACH deposit.  It saves me so much time and especially since my surgery I just hate running errands.  You guys are great!
Jim G., Pittsburg, PA
Thanks again for a pleasant and easy transaction.  It feels so good to know my extra diabetic test strips are going to a good cause.  Lisa was very helpful when I lost my original mailing label and I appreciate all she did.  You guys are great!
Sara B., Paw Paw, MI
Sept 2013:
Brenda and Wendy,
I am very impressed at how fast you worked and how honest you guys are.  You did exactly what you said you were going to do.  Your help is very much appreciated!
George S, Thorndale, PA
Aug 2013:
Dear Wendy,
In accordance with you instructions, I am submitting the enclosed diabetic test strips for your purchase.  Please find them enclosed.  Thank you, in advance, for your kind, courteous and prompt consideration in this matter.  I anxiously look forward to your reply.  I am happy to have found your business and am anxious to do business with you.
Paul S, Ebensburg, PA
June 2013:
Thanks so much for your email, Wendy!
That box got there fast!  I'm so glad you've gone to sending labels instead of boxes–we talked about that during our initial conversations–to minimize your expenses.  Good for you!  And I'll be happy to refer you to others…my sister and I were recently discussing how often one can change glucometers so I'll see if she has any strips to send you.  Thanks for your prompt communication.  You and your team and really efficient, pleasant, and courteous.
Suzanne D., Eagleville, PA
Please pay me with a check that I can take to the bank and cash.  Thank you so much for all your time and consideration.  I think what you are doing as a company is wonderful.
Claude F., Loudon, TN
I just wanted to say thank you for timely reimbursement for the diabetic test strips.  I checked out multiple site on the web before I chose your company.  Some offered more money, but had complaints with the BBB, while the majority I checked with were not members of the BBB.  If I have additional surplus strips to sell in the future, I will certainly do business with you again.
Jeff A.,
Port Smith, AR
May 2013:
Just wanted to let you know I am sending a box in again next month.  My grandma seems to have extra testing  stripsevery time I visit her!  I can use the extra money to take her out to lunch.
Joanne B., Midland, MI
April 2013:
Lisa and Wendy:
Thanks a million for helping me find a home for these extra diabetic test strips.  I feel like you guys are doing a lot of good over there and I really appreciate it!
Eric J., Miami, FL
Ladies,
Many thanks once again for the extra money.  I received my check today and it is going to help out a lot this month.  Looking forward to working with you again…
Sara H., Chicago, IL
March 2013:
To All Those Who Helped Me and my 6 year old daughter Simone:
We had a wonderful birthday.  I took her to the movies.  This was her first movie.  We saw The Great and Powerful Oz.  So send no money this time because you already paid me more than you will ever know.  Thank you so much!
Joseph C.
Gary, IN
February 2013:
Dear Wendy,
Thank you so much for the good you do for people in need, and thank you for the financial help.  Dave and I are deeply grateful.
Lori K, Lansing, MI
Dear Wendy,
Thank you for your recent gift to JDRF.  Your generosity is greatly appreciated and is supporting the best diabetes research in the world.
Jeff Adams
JDRF Board President
Indianapolis, IN
January 2013:
I wanted to let you know that I received the money order for the test strips today.   Whenever I have any extras I will send them to you.  What you are doing is awesome and I will be telling my friends about your organization.
Lori A., Petersburg, TN
Thanks for the speedy delivery of payment.  It is evident that you run an efficient, professional business, but with a dedicated human touch.  Thanks for your work and caring people like you.  I'll definitely recommend you to anyone with diabetic products to sell or donate.
Ann S., Minnetonka, MN
Hey Girls, We got our check yesterday and it was under a week turn around, thanks and we will send all my friends to you guys and am sure my business will always be with you.  Thanks again.
Quinna H., Bath, IL
December 2012:
Wendy, I hope you had a very blissful holiday and a happy new year.  Thank you for the book, I plan on enjoying it soon.  It's a pleasure doing business with you.  Thanks again,
Chaundra S., Lansing, MI
Wendy,  Good to hear from you again this year!  I hope that you have a Merry Christmas!  You are doing a great thing and you will be blessed.
Jamie S., Norcross, GA
Hey Wendy, I got your phone message about the $168.00 you would be sending us.  That is just awesome!  Not only because I am getting the money, but also because all those supplies will not go to waste and someone will get to use them.  Thank you.  I will be contacting you again when I have accumulated more.
Jackie S., Washington D.C.
Sending in eight boxes this time.  Thank you for the Christmas book-that was a nice surprise!  Happy New Year!
Deb B., Jefferson, Ohio
October 2012:
Thank you so very much!  I guess this is one treat about being Type 1 Diabetic for 41 years:)  As mentioned, I am packing up and getting ready to sell my home.  I may come up with some more.  Thanks again.
Deb S., Eagle, ID
September 2012:
Enclosed you will find 31 boxes of Blood glucose Test Strips (50 count boxes), and a receipt containing the total amount owed for test strips.
I am pleased to see that you are able to take my extra supplies and provide them to people that are in need of them.
Again, thank you for your help, and I appreciate everything you are doing to help myself and others.
Best regards,
Frank D., Clearfield, PA
July 2012:
Many thanks to all of you for your kindness and patience.
Sallie S., Waycross, GA
Here are the diabetic test strips that we discussed in our telephone conservation last week.  I appreciate your offer to purchase them from me.  In the past I just threw the unused test strips away.  Finding your recycling service is like finding a treasure!
I am looking forward to receiving your check in my mail.  Thank you.
Linda Y., West Milton, OH
June 2012:
Hello Wendy,
I was so glad to be able to help out with the test strips.  I am looking forward to working with you guys again.
Tomas H, Lansing, MI
Wendy,
Thank you for the list of products that you use at your business.  I found two more boxes so there is six in all.  This helps me be able to afford my other supplies.  Thanks also for the $1.00 per box raise!  It helps!"
Joe W, Ft. Wayne IN
December 2011:
I had acquired several boxes of extra diabetic test strips after the doctor told me I could cut back on testing. I wasn't sure what to do with all the extra strips, I certainly didn't want to throw them away. I was very excited to find an outlet where I could sell my test strips. I was paid right away and I am so glad to know the strips are going to good use.
Ben P., South Bend, IN
November 2011:
My grandfather died recently and we discovered he had been hoarding diabetic testing strips. We gave many of the boxes to friends, but we still had extra. I contacted Test Strip Search and found a great place to sell test strips. Plus, I made some good money. Thanks!
Kendra S., Niles, MI
July 2011:
Test Strip Search paid me exactly what they said they would in a timely fashion. I will definitely be coming back!
Linda L, Orlando, FL
May 2011:
I ended up with lots of diabetic test strips I couldn't use after switching meters. I was very excited to learn I could get paid diabetic test strips. Test Strip Search paid me exactly the way they said they would. I would recommend them highly!
Brenda H., Sandusky, OH
I ended up with a lot of extra diabetic strips after the Dr. told me I could cut back on testing. I didn't know what to do with them–I don't know any other diabetics. Test Strip Search was a good answer. I was able to sell test strips to you guys quickly and easily.
Paul P., Lansing, NY
What are you waiting for? Call  855 578 7477 now. Sell diabetic test strips TODAY!
Learn why people who sell test strips to Test Strip Search recommend us to friends and family.  Sell diabetic strips with confidence.