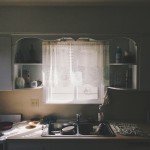 Spring is in the air and everyone at Test Strip Search is ready for it here in northern Indiana! After the brutal winter experienced by much of the country, it is nice to finally be able to be outdoors, enjoying fresh air and sunshine. While the weekdays are filled with buying test strips and helping our clients who want to sell test strips, nights and weekends are becoming pleasant enough to pursue many enjoyable activities.
For many of us, warmer weather also brings out the urge to do some spring cleaning: shaking out rugs, washing drapes, cleaning out drawers and cabinets and just generally getting our homes aired out and tidy. One thing that I often notice in the spring is how crowded the medicine cabinet gets over the winter. With all the cold and flu medicines, nose sprays, cough syrups and economy-sized boxes of tissue that have accumulated in the cold weather months, I can barely find my allergy medicines for the coming pollen invasion!
If you find yourself cleaning out closets, cabinets and drawers, you may discover you have some extra diabetic test strips on hand.
Maybe you changed monitors and stashed the old testing strips in a drawer. Maybe you lost some weight and don't have to test your blood glucose so frequently, leaving you with more test strips than you can use. Or perhaps you are helping a loved one do spring cleaning, and uncover an unused or unneeded box of test strips that haven't been opened and are just taking up space.
If that happens, know that you can turn your spring cleaning effort into a little cash!
We buy unopened boxes of test strips that are at least 120 days from the expiration date. We pay top dollar and we pay fast, which is confirmed time and again by our client testimonials – real people like you who just wanted to sell their extra test strips.
So when you sell your extra test strips to Test Strip Search, we will see that they get to other diabetics who need them. Not only will your spring cleaning effort lift your spirits, free you of some unneeded clutter, and help you make a little money by selling your test strips, but someone else will benefit by being able to buy diabetic testing strips at prices much lower than retail stores or even insurance plans charge.
So go ahead: take a minute to look through your medicine cabinet and do a little spring cleaning. And if you find you have extra test strips to sell, call us! You will certainly be glad you did!
Related posts:
You can follow any responses to this entry through the RSS 2.0 You can leave a response, or trackback.