Privacy Policy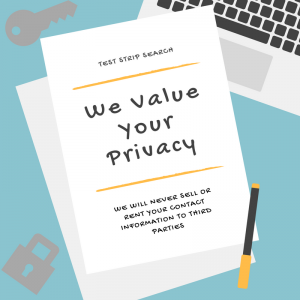 At Test Strip Search we respect your privacy.
When you sell diabetic test strips to us, we will never sell or rent your contact information to third parties.  We will use any information you share with us only to contact you directly with the information you request.
We have over 10,000 satisfied customers who sell diabetic test strips to us.
Review our testimonials for real life stories from our customers.
We may, from time to time, email or telephone you to give you information about the services at Test Strip Search. If you ask not to be contacted in this manner, we will respect your privacy–just let us know. If, for any reason at all, you choose to have your information removed from our database, we will remove it immediately. Simply email us at admin@TestStripSearch.com or call us at 855 578 7477 to request the removal of your information.
If you feel this privacy policy is being neglected in any way, please contact us immediately at 855 578 7477.   Have confidence when you sell diabetic test strips to Test Strip Search.