Is it legal to sell my extra diabetic test strips?—YES!
Posted by in
Uncategorized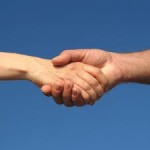 Here at Test Strip Search we occasionally have clients that wonder if it is legal to sell their extra diabetic testing strips.  The short and simple answer is—YES!
In my opinion, it is truly unfortunate to throw away extra supplies that could be used by someone else.    Think about it–many individuals are struggling to afford their needed supplies and many others have supplies they will never use.  The "crime" occurs if the unused supplies are thrown away and people without insurance are forced to pay retail (expensive!) prices in order to keep their diabetes in line.
Test Strip Search keeps your information confidential–and we applaud you for selling your extra testing strips so that others can afford them.  We have helped thousands of individuals get the diabetic supplies they need at a reasonable price.  We also support two local Indiana clinics and contribute to JDRF each and every quarter.  Thanks for your support!
Related posts:
You can follow any responses to this entry through the RSS 2.0 You can leave a response, or trackback.