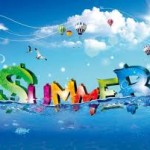 Summer is one of our favorite seasons here in the Midwest.  Test Strip Search is located in Northern Indiana (just below Michigan) and we welcome the long days and the warm weather.
When we are not buying test strips we like to spend our time at the local pool or over at Lake Michigan (about a 1 hour drive.)  Our kids are involved in baseball and swimming, so you will often find Test Strip Search folks at the local ballpark or watering hole.  Summer evenings are great for grilling and campfires.  We often get a chance to spend a weekend in the woods–camping and fishing.
Our primary goal during the work week, however, is to service our customers.  Our office ours are 9am-6pm and we still process all purchases within 24 hours.  We are available to take phone calls and emails throughout the evenings and during the weekend (we take turns forwarding the office phone to our cell phones.)  So our customers can reach us just about anytime.  If you should happen to miss us, please know we will get back to you very quickly.
We have added ACH payments as an option for all our customers–we can directly deposit your payment into your checking account.  We still pay by check or postal money order or PayPal as well.  So our customers have many options to choose from when getting paid.
We still take all major brands of diabetic test strips and we have always paid the highest possible prices.
If you have extra test strips to sell, please give us a call.  Our excellent customer service and top prices are sure to impress you.
Related posts:
You can follow any responses to this entry through the RSS 2.0 You can leave a response, or trackback.