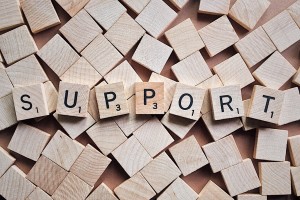 This morning we mistakenly got a call for one of our competitors.  We get his calls in error a couple of times a month. The person on the other line had sent their test strips in to this competitor over 6 weeks ago and was waiting for payment.  The business could not be reached by phone and, of course, this customer was quite unhappy.
This kind of service is incomprehensible to us!
When you sell diabetic test strips to Test Strip Search, know that you can always reach someone here on the phone.
We have staff that answers calls 7 days a week.  If you happen to get our voice mail, you will be called back almost immediately if it is during business hours.  If you get a voice mail during the evening or over the weekend, you will get a call back within a few hours (we do have fun occasionally!)
Test Strip Search pays for your diabetic test strips within 24 hours of receiving your testing strips.  This is a commitment we take very seriously.  We work Saturdays and some holidays to ensure this happens.  Even on our busiest days–paying our customers for their test strips is our biggest priority.  Rest assured that when we buy test strips from you, your payment is our number one priority!
We also work hard to pay you for your extra diabetic test strips in a manner that suits you.  We offer our standard check (written off of Chase bank,) postal money orders (free to cash at your local post office,) ACH deposits (you will have money in your account within 2 business days of receiving your test strips,) or PayPal.
If there is ever a postal delay or error, we work hard to make sure you get paid.
Test Strip Search has been buying diabetic test strips for 5 years.  We have refined and adjusted our efforts to best service you.  If you have any questions or suggestions, please call us at 855 578 7477.
Read testimonials from satisfied customers who sell diabetic test strips to us. We are looking forward to working with you!
Related posts:
You can follow any responses to this entry through the RSS 2.0 You can leave a response, or trackback.