About Us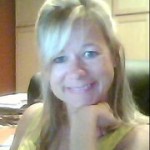 We love to buy diabetic test strips and to work with people from all walks of life.
This business–buying diabetic test strips and getting diabetic supplies to people who need them– is run by four women (it started in a dining room!) just outside of South Bend, Indiana.
Extra proceeds from selling diabetic test strips help us support our families. We also get to support a cause that is very important to us — Juvenile Diabetes. We also donate diabetic test strips and diabetic supplies to diabetics and clinics here in northern Indiana. JDRF is a great charity that we are proud to support.
We are professional and considerate when we work with you on selling diabetic test strips and aim to treat you like family.
With this in mind:
Your calls and questions about selling diabetic test strips are very important.  We check our email and phone consistently during business hours and log in many times during the weekend and off-hours. We are always checking messages to buy diabetic test strips!
We are happy to share information you might need with you on our

resources page

. 
Your payment for test strips is processed very fast!  Our goal is to pay you the same day we get your diabetic testing strips–we promise to have your payment out within 24 hours.  For more information on selling your diabetic test strips, please see our

mailing instructions

page.
We make two daily trips to the post office to get boxes out for buying diabetic test strips and to get payments out for the test strips you sell.
If the diabetic test strip boxes you sell are discovered to be damaged or different than described, we will make every effort to contact you prior to sending an adjusted amount. We want you to be completely informed of any adjustments we make.
Any information you share with us remains confidential. We would never share your contact information.
If you need your diabetic test strips returned for any reason, we are happy to return them less a nominal shipping and processing fee.
Please email us at teststripsearch@gmail.com or call us toll free at 855 578 7477  if you have any questions or concerns.  We also have a short video that may answer your questions about buying test strips–